The internet has long been a place to explore sexuality and feminist porn sites have bloomed in the last fifteen years or so. Free from the censorship restrictions placed on films or magazines, websites are able to offer a huge variety of explicit, diverse and avowedly feminist porn content to the people willing to look for it – and pay for it.
The feminist porn sites in this list cover a wide range of orientations, tastes, genders and kinks. They're here because they consider themselves feminist, or they have won feminist porn awards. Or else because they offer a perspective inclusive of women's sexual experience.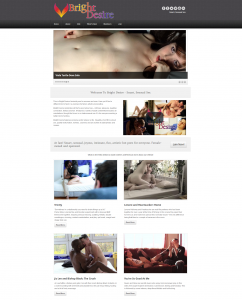 Awarded Best Website at the 2015 Feminist Porn Awards, Bright Desire features "smart, sexy porn". Created by Indie Porn Icon Ms. Naughty, the site has a focus on real-life couples and artistic erotic short films, many of which have won awards at international film festivals. There's a selection of mainly heterosexual couples porn scenes, with occasional queer and trans content as well. Ms Naughty has also worked with a large number of well-known adult performers. The "Voiceover Series" features male and female solo masturbation videos accompanied by a voiceover of a sexual fantasy or a personal statement. There's also performer interviews, extended versions of scenes and some fun stuff such as bloopers. Bright Desire also features exclusive erotic fiction written by well known authors such as Sommer Marsden and Giselle Renarde, plus photography, articles, reviews and columns.
Find out more here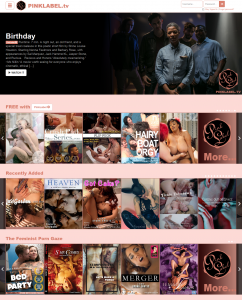 If you're keen to experience a wide variety of feminist porn all in once place, you'll love Pink Label TV. Curated by queer producer Shine Louise Houston, this site offers a huge selection of independent queer and feminist erotic film by both well-known and emerging directors and performers. You can watch films individually via video-on-demand or join the site and get access to everything. All producers get a fair share of any money made. Pink Label also has outreach and educational programs efforts to encourage new filmmakers to make porn.
Find out more here.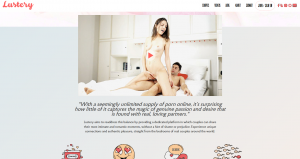 Lustery is a feminist version of "amateur porn". On this site, real-life couples film themselves having sex and share those moments with others. The performers are just every day people who are also exhibitionists, keen to capture something of their sex lives on film. The resulting videos are intimate, joyful and realistic. Site producer Paulita Pappel has made a name for herself as a director of feminist porn for other sites like Ersties and Erika Lust.
Find out more here.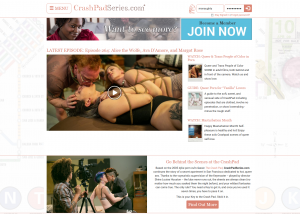 The Crash Pad is a secret apartment known only to queers. It's a place for honest, no-holds-barred sex and many orgasms. You must pass the key on to the next person after you've had your fun. This was the premise of Shine Louise Houston's 2005 lesbian film "The Crash Pad" which won "Hottest Dyke Scene" at the Feminist Porn Awards the next year. In 2007 morphed into the series site and at time of writing there are over 260 episodes available. The site is known as a lesbian site but it features all genders including trans performers, doing whatever gets them off. The site also celebrates all bodies and ethnicities.
Find out more here.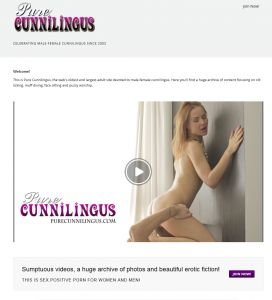 Male-female cunnilingus still gets short shrift in porn. Luckily, Pure Cunnilingus exists. Online since 2003, this site celebrates clit licking by men, offering a selection of videos and photo galleries. Plus articles, reviews, erotic fiction and more.
Find out more here.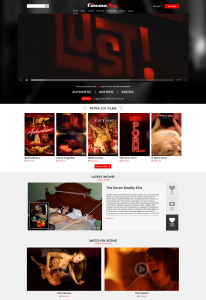 German-born Brit Petra Joy made her first film in 2003, funding her own production in order to offer porn from a female perspective. Cinema Joy is the best way to view her body of work; it features all of her award-winning erotic videos including Come Together, Her Porn, She Comes, The Female Voyeur and Female Fantasies. There's also a selection of films by other female directors such as Tristan Taormino and Candida Royalle. Films can be watched by scene or in full via the streaming video on demand service.
Find out more here.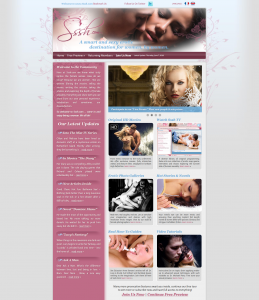 Launched in 2002, Sssh.com aims to offer porn to straight women. It features a variety of scenes shot in-house, using the submitted fantasies of members and also includes the award winning films of Angie Rowntree. The site also features photos, stories and other magazine-style content.
Find out more here.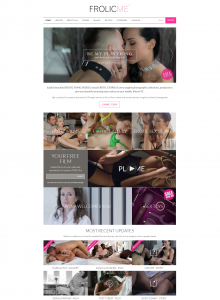 Founded by Anna Richards in 2015, FrolicMe is a UK-based site offering glamour-style straight sex scenes. The videos are beautifully produced with an eye to female pleasure and the target audience are women and couples looking for a more tasteful type of porn. The site also features well-shot photography, erotic fiction and feature articles.
Find out more here.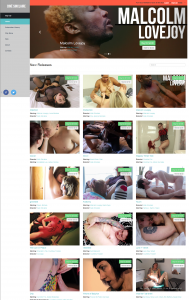 Based in Winnipeg in Canada, filmmaker Kate Sinclaire owns and operates this independent queer feminist site which won Honored Website at the Toronto Porn Film Festival in 2017. It features a variety of performers and orientations, gay, straight, lesbian and queer. "At Cine Sinclaire, we document some of the truest experiences of pleasure available. Our films are created in intimate locations with performers that truly enjoy one another's company. Much thought has gone into the comfort and boundaries of our performers and crew, and the result is some of the most intimate moments of life being caught beautifully on film."
Find out more here.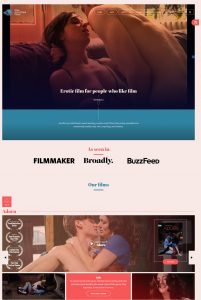 Director Jennifer Lyon Bell has won acclaim over the last decade for her artistic and emotional films. She says she makes erotic films for people who like film and is keen on "making artistic, creative erotic films that portray sexuality in an emotionally realistic way." Her film Silver Shoes won Movie of the Year at the 2014 Feminist Porn Awards and her films have screened at numerous film festivals around the world. Her films are experimental, engaging, compelling and very sexy.
Find out more here.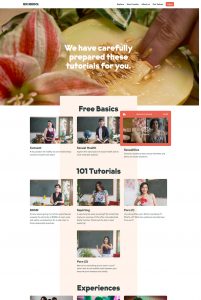 A collaboration between European porn performers and filmmakers, Sex School is all about offering explicit sex education. The aim is to offer useful tutorials on all aspects of sex – such as BDSM, threesomes, consent and sexuality – and to helpfully illustrated that with uncensored sex scenes. No condoms on bananas here, this site is both educational and arousing. It also features the work of some of my favourite performers!
Find out more here.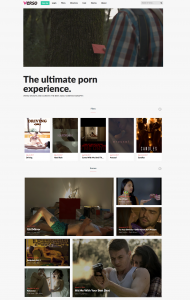 Verso Cinema has gathered together a group of filmmakers who don't normally make porn and given them the opportunity to create explicit film with their own auteur sensibilities. The results are unusual but very interesting. According to their about page the site is "a collective of internationally multi awarded filmmakers making porn under another identity; we seek to break that barrier in order to create, with absolute freedom, a new concept of pornography, where eroticism and sensuality emerge through the film language and narrative."
Find out more here.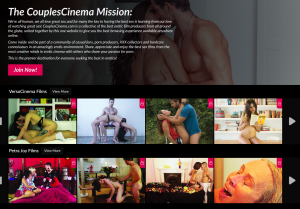 Couples Cinema is another curated collection of feminist and couples-friendly porn featuring the work of directors from around the world. It's fairly new and good value for money.
Find out more here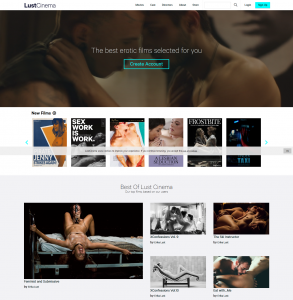 European director Erika Lust runs Lust Cinema, a curated site of feature films and adult scenes by feminist and female directors. Here you'll find a large selection of quality feminist porn with an emphasis on the female perspective. The site also includes director biographies, production details, and special content like "making-of" films showing behind-the-scenes footage. You can also get access to Erika Lust's own XConfessions film series, which are sex scenes based on reader's own sexual fantasies.
Find out more here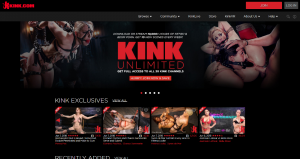 Kink.com is the San Francisco porn company that made a name for themselves by creating ethical BDSM porn. Their sites emphasise consent and respect for the performers and the sex depicted can be quite extreme when it comes to kink. The content is always consensual and safely performed. Membership to Kink.com includes access to over 30 fetish and kink sites including The Upper Floor, Everything Butt, Fucking Machines, Divine Bitches and Men on Edge
Find out more here.
50 year old Morgana Muses endured a loveless marriage for years, she was divorced and depressed when she decided to hire a male escort. This led to an experimental film which won the Petra Joy award for first-time female filmmakers. Morgana has since gone on to an impressive career making and starring in her own porn films, showing that sensuality has no age barrier. She was named Heartthrob of the Year at the Feminist Porn Awards in 2015
Since 2003, Beautiful Agony has been capturing and showcasing the real orgasms of everyday people. The hook of this unusual site is that you only see their faces when they come. Featuring performers of all genders, the videos are typically shot by the performers themselves, or by their partners. The end result is porn that isn't explicit but it is incredibly intimate and sensual. There's also a confessions section where contributors discuss their sexual fantasies and desires.
Find out more here.
Started in 2003, "I Shot Myself" is a porn site devoted to people creating explicit erotic imagery of themselves. Their about page says: "Project_ISM is a public forum for self expression through nude portraiture. By removing the photographer and studio from the process, contributors are able to create their own experience and explore the medium in their own time and space." ISM insists that those who appear on the site aren't "models" because that is an unrealistic ideal. The site also features videos and interviews and it pays contributors in an ongoing manner. It has a sister site, I Feel Myself, which is more focused on masturbation.
Find out more here
Aeryn Walker has made a name for herself as a geeky, nerdy porn star. Her love of cosplay, science fiction and gaming is mixed with her exhibitionism and love of sex. The end result is this fun site featuring Aeryn performing solo and with friends. Aeryn has a firm belief in the positive power of feminist porn. The site includes queer sex, BDSM, kink and straight-up sex.
Find out more here.
Anna Brownfield is an award-winning feminist porn director from Australia. At Poison Apple Productions you can find all of her films including The Bedroom, The Band and The Money Shot.
Find out more here.
Major video-on-demand company HotMovies runs this female-oriented site that aims to cater to a female audience of all orientations. There's a lot of mainstream porn here but it is curated by women. You'll find a lot of of cheap sexy movies for rent, including winners of the Feminist Porn Awards.
Find out more here.
In 2007 Canadian Bren Ryder created one of the first authentic lesbian porn sites. Good Dyke Porn is still going strong. It features documentary-style, DIY porn created by the Dykes themselves and the content covers a wide variety of fetishes and tastes.
Find out more here.
Ex-Patreon Producers
These producers were kicked off Patreon. Do a search to find where they are now.

Spark Erotic
This studio aims to make top quality films with a focus on female pleasure. It's great for women and couples.
Four Chambers
British filmmaker and performer Vex creates complex, artistic erotic films with a kind of strange, surreal feeling to them. Her films take joy in wet and messy scenarios and they're big on serious passion and visually stunning settings.
The Lust Garden
The Lust Garden are a new collective of queers making mostly queer films. "We aim to make beautifully shot, ethically made, and sexy art."