There's no one type of feminist porn film. They can range from high-end features to low-budget gonzo-style vignette movies, they can be story-based or documentaries, instructional film or thriller or even Fifty-Shades ripoff. As a genre it's all notoriously difficult to pin down. Still, most feminist porn films offer a sex positive perspective and a focus on consent, realism and diversity.
The films listed here are a personal selection, guided by whether a film has won or been nominated for awards. The list is a chronological tiptoe through some of the best porn films released over the last 20 years. It's nowhere near comprehensive and I recommend you study the various awards lists, director / performer lists for more suggestions.
One thing also to note: In the last five years or so, the DVD as a format has died, replaced by online porn with a focus on one-off scenes or short films. Features have become rare recently, except those released by the big US porn studios. If you're up for a lengthy engagement with good porn – often with a handy storyline – these feminist porn films will suit you. I've listed them oldest to newest.
Eyes of Desire (1998)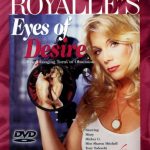 Candida Royalle is revered as one of the first directors of porn for women and she made 17 films for her Femme series. One of the best is 1998's Eyes of Desire. In turmoil about her relationship and career, a photographer retreats to a friends house. There she discovers the thrill of voyeurism via a handy telescope and then realizes she isn't the only one watching. The film features then-real-life-couple Missy and Mickey G in some seriously hot scenes including a gorgeous phone sex encounter that really ramps up the tension. Candida's work was groundbreaking for daring to show female desire and real pleasure and also for refusing the usual external cumshot scenes. The film may feel a little dated now but it's still great viewing. Candida Royalle was given a Lifetime Achievement in Women's Erotica Award in 2006 at the Feminist Porn Awards.
Watch Eyes of Desire at Gamelink.
Annie Sprinkle's Herstory Of Porn (1999)
Feminist porn pioneer Annie Sprinkle made this fun porno-documentary as part of a performance piece. She looks back at her porn career, using clips from some of the 150 porn films she starred in from 1973 onwards. She traces her path from hippie porn and stag-film loops through to fetish work and then her exploration of couples erotica, feminist porn and trans documentaries with various friends and lovers. Annie presents with her usual wit and insight. If you want to get a feel for how porn has evolved over the years – and to see it through a female perspective – this is a great film.
Watch Herstory of Porn at Pink Label.
Xana and Dax: When Opposites Attract (2005)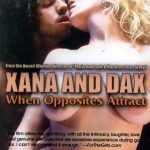 Tony Comstock was a pioneer of real-couples documentary-style porn. He interviewed his performers about their relationship and their sex lives and then intercut it with a single scene where the couple had sex they way they liked. His 8 films featured a diverse selection of couples – straight, queer, trans and older people – and the aim was to capture the intimacy of sex between people who care about each other. Xana and Dax was Tony's second film and it features a good looking straight couple getting it on in various ways, all informed by their revealing interview. It's very hot and very real. This film won Hottest Straight Sex Scene at the first Feminist Porn Awards in 2006.
Watch Xana and Dax at Gamelink
Female Fantasies (2006)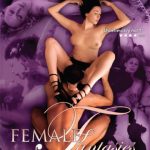 Petra Joy has been making porn from a female perspective since 2003. Female Fantasies is her second film and was inspired by real-life fantasies that Petra collected from friends and fans. The film features male masturbation, a gorgeous orgy and a very simple but beautiful straight scene. All erotic scenarios in "Female Fantasies" focus on female pleasure rather than male satisfaction. This movie set out to really explore the kind of fantasies that most porn wasn't offering, visions of sex shot with a distinctly female gaze. It showed that "female friendly" porn was viable and totally worth watching. It won Best Bi Scene at the 2008 Feminist Porn Awards. It was also re-released through Candida Royalle's Femme line in 2013.
Watch Female Fantasies at Cinema Joy or Pink Label
Champion (2008)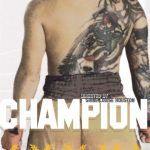 Shine Louise Houston made waves in 2006 with The Crash Pad, her first lesbian / queer film. Champion, her second, revealed Shine to be a confident filmmaker who brought an auteur sensibility to queer pornography. It tells the story of a tough jock, Jesse, trying to get ahead in the world of mixed martial arts and deal with her various complicated relationships. She's asked to throw a match… and also has to deal with a growing attraction to her opponents. It raises questions about how much she wants to win – and what winning and losing means. Champion won Movie of the Year at the 2009 Feminist Porn Awards.
Watch Champion at Pink Label
The Band (2009)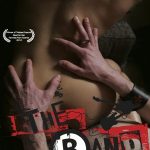 After success with her first film, Australian director Anna Brownfield decided to go hardcore with this tale of an up-and-coming rock band's adventures on the road. Complete with Jim Morrison-lookalike lead singer, a horny journalist and a kinky cross-dressing guitarist, the end result is a gritty and humourous take on underground music, mixed with dirty sex scenes. Anna's feminist perspective leads her to focus her camera on the guys in most scenes. The Band won Hottest Feature Film at the 2010 Feminist Porn Awards.
Watch The Band at Pink Label, Lust Cinema or Erotic Films
Roulette (2009)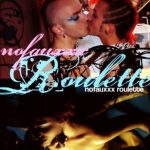 After years directing scenes for her site NoFauxxx, Courtney Trouble's official directorial debut was Roulette, released by the DVD arm of Good Vibrations in San Francisco. This series of queer vignettes feature a wide variety of scenes: a burlesque dancer and her female lover get it on at home, two men enjoy sex on a rooftop, a femme enjoys a gang bang on a pool table… This film isn't a high-end production but it does embrace the feminist porn ideals of diversity and authenticity. Roulette won Most Deliciously Diverse Cast at the 2009 Feminist Porn Awards.
Watch Roulette at Gamelink.
Cabaret Desire (2011)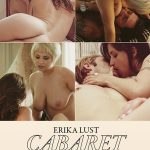 Before launching her XConfessions series, Erika Lust made several feature films. Cabaret Desire is her most recent and best work in this format. It offers four erotic vignettes, told through the framing device of a bohemian Barcelona "poetry brothel" where poets take customers aside and tell them erotic stories – for a price. The cinematography is lush, the acting is great and the stories played out are varied and interesting. The sex is mostly hetero with one scene of kink and each scene is paced to tell a story and hit emotional beats. Cabaret Desire won Movie of the Year at the 2012 Feminist Porn Awards.
Watch Cabaret Desire at Lust Cinema or Erotic Films
Sexing The Transman XXX (2011)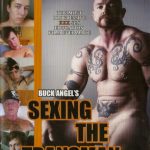 Buck Angel became the first female-to-male porn star in 2005 and after a few years moved behind the camera. Sexing The Transman is an erotic documentary exploring the experiences of four transmen through interviews and explicit masturbation scenes. The film offers a revealing look at why the performers transitioned and how they feel about their bodies and sexuality. The film also features a bonus performance of Buck with another trans performer. The film won Most Tantalizing Trans Film at the 2012 Feminist Porn Awards and spawned three sequels.
Watch Sexing The Transman at Pink Label
Tristan Taormino's Expert Guide To Pegging (2012)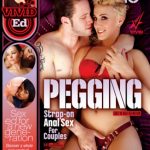 Feminist porn pioneer and "Anal Advisor" Tristan Taormino had huge success with her educational Expert Guides, made for major company Vivid. Her films feature clear advice on anatomy and technique before various porn stars settle in to demonstrate how it's done and they're all worth watching. This one is devoted to pegging – female on male anal play and features three extensive scenes showing how best to enjoy strapon sex. The three male mainstream porn stars in this film are unusual because of their willingness to enjoy pegging and each scene is a masterpiece of communication and attention to pleasure. This film won the Smutty Schoolteacher Award for Sex Education at the 2013 Feminist Porn Awards.
You can watch Expert Guide to Pegging at Gamelink.
Hella Brown: Real Sex In The City (2012)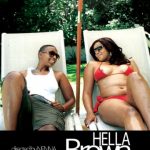 San Francisco based sex shop owner and director Nenna's second film features five intense queer scenes, all featuring people of colour. The vignettes are stand-alone and feature explicit sex in domestic situations – in the kitchen, the bedroom, by the pool. The performers come in all shapes and sizes and the interactions are very different to the usual porn scenes. Nenna's films are a deliberate depiction of queer people of colour realistically engaging in their own embodied sexuality. It won Hottest Dyke Film at the Feminist Porn Awards in 2012.
You can watch Hella Brown at Pink Label.
Silver Shoes (2013)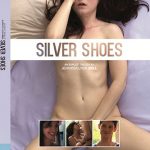 Amsterdam-based Jennifer Lyon Bell seeks to make emotionally authentic explicit movies with a cinematic bent. Silver Shoes tells three intertwined stories about the carnal power of what we wear and how that makes us feel. Annabelle Lee has an unexpected reaction to a piece of clothing that ignites desire. She then has an erotic encounter with a friend – who later finds herself turned on by the shiny clothing of another. All three vignettes feature chemistry-filled explicit sex with a heavy dash of realism. Silver Shoes won Movie of the Year at the 2014 Feminist Porn Awards.
You can watch Silver Shoes at Blue Artichoke Films and Pink Label
Marriage 2.0 (2014)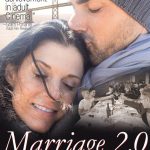 Paul Deeb's first major film Marriage 2.0 is a film about non-monogamy and how it fits into modern relationships. It's also a film that aims to "bridge the gap" between mainstream, Hollywood-style feature films and straight-up porn. It's a seriously well-made film with an engaging storyline and great acting, with the added bonus of realistic and pleasurable sex scenes. It tells the story of one woman's journey as she negotiates polyamory, all the while making a documentary about it (a fun conceit that enables some straight-up discussion about non-monogamy). The film won Movie of the Year at the 2015 Feminist Porn Awards.
You can watch Marriage 2.0 at Gamelink.
Pulsion (2014)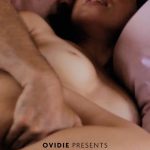 French director Ovidie made the explicit Sex Stories series for cable TV. The second film, Infidelité, won FPA Movie of the Year in 2013. Pulsion is the third installment and is the story of a woman who admits herself to a private treatment hospital for sex addiction. By turns dark and hilarious, the film depicts various characters struggling with their inner desires and compulsions, all mixed with explicit sex romps throughout the grounds of the hospital mansion. If you like your porn with an engaging plotline and believable sex, this one is perfect. Ovidie won Best Director at the Feminist Porn Awards in 2015 for this film.
Watch Pulsion at Lust Cinema or Erotic Films
The Fantasy Project (2014)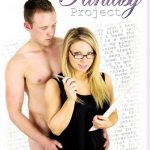 Porn for women director Ms. Naughty's first feature The Fantasy Project was self-funded and shot over months with a crew of only two. The film depicts a sexuality expert researching women's sexual fantasies. As her relationship hits rocky times, she finds herself lost in the intense and sometimes surreal imaginings of other women. Each sex scene in the film shows a different fantasy – an erotic massage, a man whose only purpose is to please, a threesome with two men, a kinky orgy with strangers. All the sex was shot with a focus on female pleasure and an admiration of male bodies. Nominated for a Feminist Porn Award in 2015.
Watch The Fantasy Project at Bright Desire.
The Submission Of Emma Marx (2014)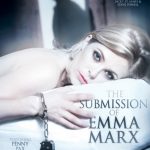 In the wake of the huge popularity of 50 Shades of Grey, it was inevitable that the porn industry would make parodies and copies and similar films. The Submission of Emma Marx is one of the best. Emma's love life is routine until she meets a handsome stranger. And you can guess what comes next: introduces her to a world she had only dared to fantasize of a world of erotic sex, role-play and BDSM. This film by Jacky St. James is a great exploration of kink from a female perspective. It's from a mainstream studio so it's all very nice looking and the sex is open to the camera but the story is very engaging and believable. It won Steamiest Romantic Movie at the 2014 Feminist Porn Awards.
Watch The Submission of Emma Marx at Gamelink.
Snapshot (2015)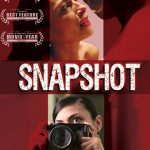 Shine Louise Houston's latest feature is a mix of thriller and hardcore queer porn featuring a diverse cast. A freelance photographer and woman about town, Charlie has her sights set on Danny, an older butch in search of adventure and romance. Just as things are about to click, Charlie accidentally snaps a photo of a murderer and becomes his new target. With a killer hot on her trail — and a new relationship developing — will Charlie find love… or her own demise? Snapshot won Movie of the Year at the Toronto International Porn Festival 2017 (formerly the FPAs) and a slew of other awards.
Watch Snapshot at Pink Label.
More Feminist Porn Films
The Black Glove – Maria Beatty
All About Anna – Jessican Nilsson
Nina Hartley's Guide To… – Nina Hartley
Chemistry Series – Tristan Taormino
Rough Sex Series – Tristan Taormino
Women Love Porn – Anna Span
Pregnant With Desire – Madison Young
An Open Invitation : A Real Life Swinger's Party in San Francisco – Ilana Rothman
River Rock Women's Prison – Kathryn Annelle
Afrodite Superstar – Venus Hottentot
Momentum – Michelle Flynn
Or just check out the films at Pink Label – more coming all the time!