Sometimes, in a relationship, you need to try something a little… different.
Ms. Naughty's erotic film has fun with the idea of "cuckoldry" – a genre in porn where a husband watches his wife have sex. The result is a lush male-male-female threesome scene that isn't afraid to depict male bisexuality.
Trinity stars Parker Marx, Lina Bembe and Rooster X-Ray in his first adult film role. It has screened at many film festivals around the world and won several awards.
There's an extended, hour-long version of this scene exclusively at Bright Desire.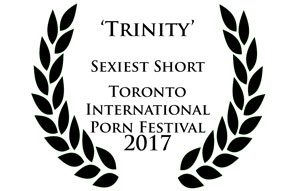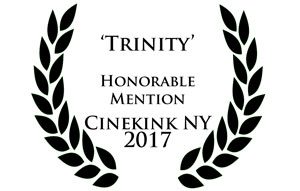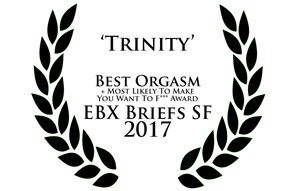 Screenings:
Le Fete Du Slip Lausanne 2018
Trinity official selection
May 2018
Fish and Chips Film Festival 2018
Trinity official selection
January 2018
Porny Days Festival Zurich 2017
Trinity official selection
November 2017
Berlin Porn Film Festival 2017
Trinity official selection
October 2017
London Porn Film Festival 2017
Trinity official selection
April 2017