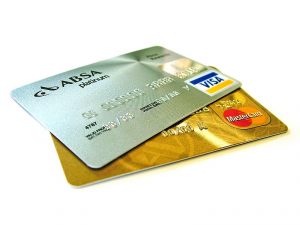 Alongside an awareness of how porn is made is the growing focus on how porn is consumed. Ethical porn campaigners are keen to let audiences know that the most ethical thing that can happen within the porn industry right now is that you pay for your porn.
Over a decade of piracy occurring via file sharing and tube sites such as the Pornhub network have meant that many people think porn should always be free. There's a dismissal of pornography as something that is worthy of payment ("It's only porn!") which is part of the wider stigma the industry deals with constantly, in a culture that devalues and dismisses porn.
Piracy has had a huge impact on how much money porn producers are able to make – studios have gone broke, performer pay has shrunk and the scale and diversity of the porn that is being produced has narrowed significantly. Nobody makes big budget porn anymore and performers are struggling.
Ethical porn consumers are willing and happy to pay for the porn they watch, either through DVD purchases, subscriptions, Patreon support or even simple online tips. In doing so, they acknowledge the work it takes to make pornography and to make it available to the consumer.
Making Porn Is Not Cheap
Creating porn requires time, money and effort. Making a typical porn film of decent quality requires paying performers and crew, hiring locations, hiring or buying equipment, editing, design, hosting or distribution, billing costs and – of course – the time spent to make that porn. The simple cost of paying performers for their time and labour should be equivalent to several hundred dollars at least – and this is before any other work is done.
Even amateur or low budget productions should be paid for; the scene or film took time and effort to produce and host. Sex workers and performers suffer stigma in their every day lives because of their willingness to be in porn. That should be compensated fairly.
When you pay for your porn, you invest in future productions because it allows the creators and performers to make more porn. If you support pornography that is ethically made, feminist and reflects the kind of sex you enjoy, it means you'll see more of it.
Here is Ms. Naughty's response to a consumer who suggested pirating her films on Reddit: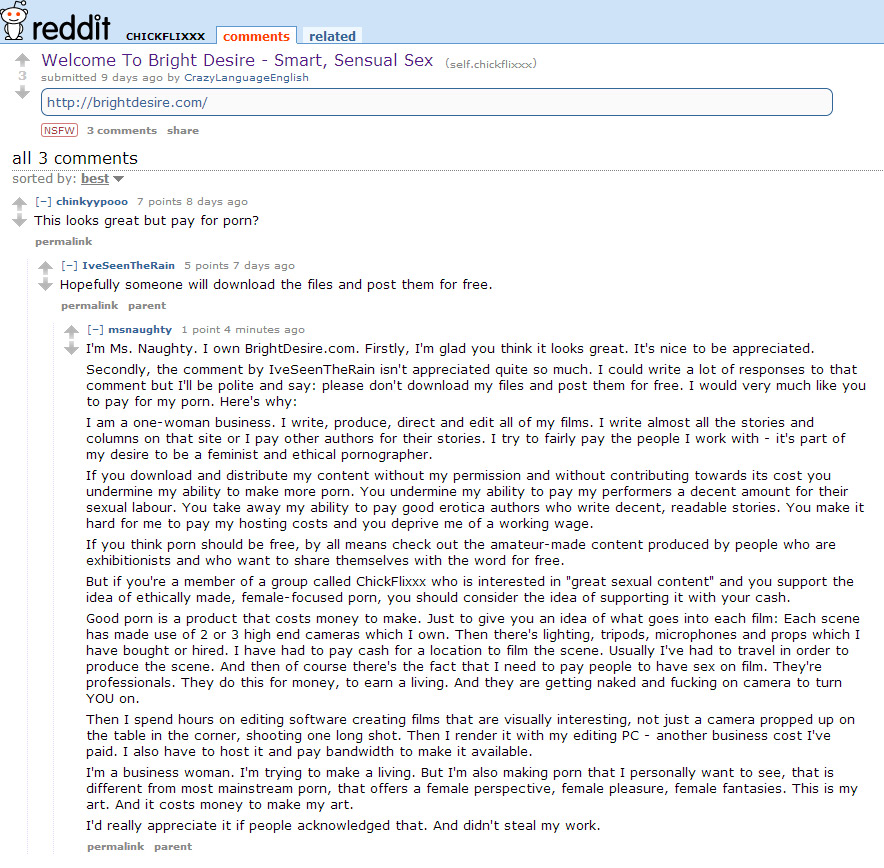 Read more
Ethical porn starts when we pay for it – by Jiz Lee
Pay for your porn – Eros Association
Why you should pay for your porn at Ethical.Porn
Pay for your porn hashtag search on Twitter